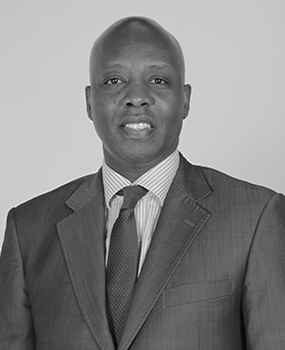 Oumar BA
Managing Director, Continental Reinsurance CIMA subsidiary
Mr Oumar BA is the Chief Executive Officer for the CIMA subsidiary.  Oumar brings over two decades of experience to the Company.  Most previously, he served at Swiss Re as Regional Manager (West Africa – Anglophone).    Prior to that, he held roles as Senior Client Manager (Swiss Re Africa / Swiss Re Zurich), Property Underwriter (Swiss Re Africa / Johannesburg) and also worked with Sosar Alamane (Senegal).
Oumar holds a Master Degree from the Institut de Formation aux Affaires et à la Gestion (IFAG – Paris / Group of the French Institute of Management).
He speaks French, English and Portuguese.
Douala office
Contact details
Abidjan office
Contact details
Continental Reinsurance Plc
4e étage, immeuble CONTINENTAL RE (ex – SCI Kali),
Rue Pierre & Marie Curie X Rue Docteur Calmette – Zone 4C / Marcory – Abidjan 01 B.P 1073 Abidjan 01, Abidjan, Côte d'Ivoire
Tel: +225 21598490
Email: oba@continental-re.com