2021 continued to mark a genuinely historic and unquestionably challenging year globally following the Covid-19 pandemic. Nevertheless, the rapid deployment of vaccines provided a sliver of light.
Business and Operating Environment
According to Swiss Re, the global insurance market turnover should increase by 3.4% in 2021, 3.3% in 2022 and 3.1% in 2023. The reinsurer expects life and non-life premiums to exceed 7 billion USD by the first half of 2022. This growth would be driven by increased awareness of risks, a growing demand for protection, a rise in non-life rates and a strong cyclical recovery after the Covid-19 shock. There should be a continuation of real GDP growth in 2022 (3.9 per cent year-over-year), led by continued expansions in the US and Asia and recoveries from the pandemic throughout much of the rest of the world. However, elevated inflation globally is likely to persist in 2022 and potentially into 2023, reports World Bank in a December 2021 Publication.
A.M Best's December 2021 Review magazine also reports that in 2022 insurers/reinsurers see plenty of key challenges, including cyberattacks, growing catastrophe losses, lingering impacts of COVID-19 and the escalating costs associated with climate change. Insurers/reinsurers looking to mitigate exposure and build resilience have found opportunities in two areas heading into 2022 – technology and public-private partnerships.
Sub-Saharan Africa Economic Review
The International Monetary Fund confirmed its sub-Saharan growth forecast of 3.7 per cent FY2021 and 3.8 per cent forecast in 2022 – meaning the region already suffered the 'slowest recovery in the world.' The analysis shows that the region's economic recovery speeds vary, with the three largest economies, Angola, Nigeria, and South Africa, growing by 0.7 per cent, 2.6 per cent and 5.0 per cent, respectively. A lack of access to vaccines is cited as dampening economic recovery in sub-Saharan Africa, and the region is expected to lag behind nations for years. Disruptions in global activity and financial markets could also derail the recovery.
Rising food inflation is set to remain a burning issue. Food inflation has steadily increased since 2019 and stood at 10.9 per cent.
A report by Atlas indicates that 2021 recorded the heaviest natural catastrophe balance sheet in insurance history after 2017. USD 120 billion losses were reported against USD 82 billion in 2020 and USD 57 billion in 2019. The most notable events were pertaining to hurricane IDA, winter storm Uri foods in Europe, and fires in California, Canada and around the Mediterranean. Along with the pandemic and natural disasters, cybercrime was a significant concern for insurers in 2021.
According to a report from McKinsey, the continent remains under insured with a penetration rate of less than 3 per cent – significantly below the global average of 7.23 per cent. However, the potential for growth in Africa compared to other parts of the world remains huge, which continues to cause excitement.
Overall, we had a growth trajectory driven by excellent performance across all our regions and successful brand-building underpinned by our solid group strategy, our people, our responsive culture and our partners' support. We will continue to optimize our footprint across Africa.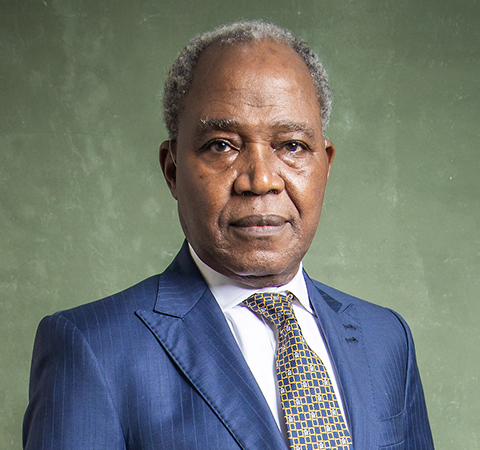 2021 was an ultimately successful year despite the worsening claims experience and declining revenues witnessed in the insurance sector following the Covid-19 pandemic. In 2021, gross premium income stood at USD 175,132 million (2020: 140,305 million) – a 25% growth, and we exited the year with continued momentum. 
Our profit before tax was up strongly to a notable USD 16,588 million compared to USD 12,627 million in 2020 – a 31% increase. This profit was driven by prudent risk management resulting in a loss ratio of 53% (2020: 52%) and an underwriting profit of USD 10,024 million (2020: USD 7,165 million). 
Despite worsening interest rates, the strong performance was bolstered by prudent investment and other income, which stood at USD 12,042 million (2020: USD 10,111 million), backed up by a total asset base of USD 257,292 million (2020: USD 220,140 million). 
Overall, we had a growth trajectory driven by excellent performance across all our regions and successful brand-building underpinned by our solid group strategy, our people, our responsive culture and our partners' support. We will continue to optimize our footprint across Africa. 
The Board approved a re-articulation of the Group strategy in 2021. We re-emphasized the strategic pillars that will anchor the business to achieve its four strategic results: championing customer-centricity, executing smartly, offering alternative solutions, and driving profitable growth.
In light of our client's evolving needs under the current volatile, uncertain, complex and ambiguous environment, we will continue to be agile and co-create with our clients' innovative products and services, building on what is already a great strength of our business.
Driving efficiency
Our ambition to implement a target group operating model began in 2019. The programme includes revised organizational structures, standardized processes and shared back-office services underpinned by digital transformation. New structures and process re-engineering is ongoing in phases throughout the organization. The new model already delivers agility, innovation, simplification, and cost-reduction benefits. As the roll-out continues, we expect to experience greater value.  By realizing productivity savings, we will continue to invest in innovation, our people, and their capabilities to drive growth by enhancing the client experience.
We are confident that embedding our value proposition of 'claims settlement excellence' will drive a mindset of ownership and accountability across the organization, resulting in behaviours aligned with our strategic results.
Developing our organization
We will continually develop a diverse and inclusive environment that values and harnesses people's contributions from different professional backgrounds, nationalities, cultures, and generations, representing a strong mix of experience.
We are committed to providing our employees with a wide range of experiences and skills to develop their full potential.
We aim to maintain a high-performing organization that will attract, develop, and retain the next generation of industry leaders.
This is my official signing-off as Chairman of Continental Reinsurance Plc. It has been an honour to serve this organization. Continental Re is a remarkable organization primarily due to all our valuable employees and partners. We have strong and supportive partners and an incredible and experienced leadership team deeply committed to our mission, vision and values and poised to build on our firm foundation. I leave with a palpable sense of excitement for Continental Re's future. I believe that Continental Re's best days are still to come.
I want to acknowledge the unwavering support from our clients and partners. Our partnership is critical to our success every year, and again in 2021, that was especially true. We look forward to greater partnerships and relationships to deliver yet another great set of results.
I am mindful of global challenges. We will embrace them as a resilience-building experience for ourselves and the industry. Our commitment is to be a partner who will deliver customer-centric experiences sustainably and profitably.  As torchbearers of the insurance industry in Africa, we look forward to this journey of opportunity and transformation.I thank all our employees and partners for making 2021 so successful, and I hope we can all win in 2022.
Thank you.
Chief Ajibola Ogunshola
Chairman