The challenges presented by the global health crisis of 2020 are by no means past. We are encouraged by the recent vaccine approvals and acceleration of injection across the globe and can look ahead with cautious optimism.
Business and Operating Environment
International Monetary Fund (IMF) report indicates global growth projection at 6 per cent in 2021, moderating to 4.4 per cent in 2022. The upward revision (from 4.2 per cent earlier projected) reflects additional fiscal support in a few large economies, the anticipated vaccine-powered recovery in the second half of 2021, and continued adaptation of economic activities.
Although recent vaccine approvals have raised hopes of a turnaround in the pandemic, renewed waves and new variants pose concerns. However, the strength of the recovery is projected to vary significantly across countries, depending on access to medical interventions.
A study published by Swiss Re indicates that the global insurance market is expected to shrink by 1.4 per cent in 2020 due to the Covid-19 health crisis. The report suggests an overall insurance growth of 3.4 per cent in 2021 and 3.6 per cent in 2022.  For the next two years, the Chinese insurance market alone would continue to play its role as the engine for global growth.
Outlook on sub-Saharan Africa
According to IMF's outlook on sub-Saharan Africa, despite turning out better than expected growth in 2020 was estimated to be the worst on record, at -1.9 per cent, leading to a significant increase in poverty.  
In 2021, the region's economy is expected to resume expansion at 3.4 per cent, weaker than the 6 per cent for the rest of the world, amid a continued lack of access to vaccines and limited policy space to support the crisis response and recovery. The report indicates that the international community has a vital role to play by ensuring more equitable and quicker access to vaccines and other medical products; and providing low-income countries with the external funding needed to pursue policy priorities and avoid long-term scarring.
The region's recovery would certainly vary across countries. Non-resource-intensive countries, such as Côte d'Ivoire and Kenya, and mining-dependent economies, such as Botswana and Guinea, are expected to see robust growth in 2021, driven by a rebound in private consumption and investment.
The three largest economies, i.e., Nigeria, South Africa, and Angola, are expected to show growth, albeit slow, partly owing to higher commodity prices. 
The gradual improvement in tourism as vaccinations are ramped up will also contribute to increased growth in sub-Sahara Africa. 
The insurance sector remained relatively solid despite a worsening claims experience and declining revenues.
A report by McKinsey and Company outlines the trajectory of the African insurance market's growth and the sector's great potential, placing it as the second fastest-growing insurance market in the world, trailing behind Latin America. The African insurance market was expected to grow, before the COVID-19 pandemic, at seven per cent per annum from 2020 to 2025. 
This projection placed the African insurance market's growth at approximately twice the rate of North America, more than three times the rate of Europe, and slightly higher than Asia's 6 per cent growth rate. Although the pandemic has upended consumer and commercial discretionary expenditures, including insurance, the report posits that the pandemic will delay, not alter, Africa's insurance growth pattern, as well as the shift toward digital transformation and the increased exploitation of mobile and remote platforms to accelerate value impact to customers and employees.
CRe's resilience against Covid-19
Despite the challenges experienced in 2020, we consistently provided support to our partners across all our regions during this unusual period. We are proud to note that the systems and processes we have in place allowed us to continue working in a relatively seamless fashion: remote, connected and engaged.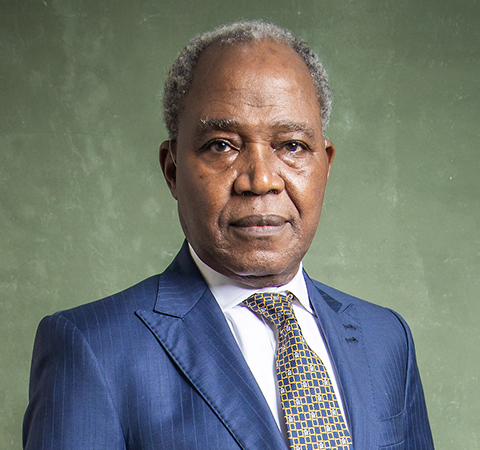 With the uptick in cases across Africa, it was inevitable that we would have employees who tested positive to Covid-19 in our various offices.  Our WHO-inspired protocols came into play, underpinned by a strong focus on employee and stakeholder's wellness and health resulting in zero fatalities.
The measures in place exceed government-mandated protocols of mask-wearing, social distancing, hand washing and respiratory hygiene.
The group had a good year in 2020, again meeting or exceeding our financial metrics despite difficult conditions worldwide following the Covid-19 pandemic.
Together, our six offices in Anglophone West Africa, Eastern, Southern, CIMA, and Northern regions grew gross premium income by 12 per cent overall despite significant competitor activity. Lagos accounted for 42 per cent of our volumes, while collectively, Nairobi, Gaborone, Douala, Abidjan and Tunis now account for 58 per cent of our total gross premium income ratio (2019: 46 per cent; 54 per cent).  This is an outcome of our deliberate strategy for greater diversification of our portfolio across Africa.
Underwriting profit grew by 93 per cent y-o-y. The loss ratio stood at 52 per cent (2019: 50 per cent) while the combined ratio improved to 93 per cent (2019: 96 per cent).
Profit before tax was a 101 per cent y-o-y growth with most regions recording a double-digit contribution to this result – Lagos 34 per cent, CIMA 14 per cent, Nairobi 40 per cent and Gaborone 32 per cent. Despite a good performance from Tunis, adverse claims reported in the final quarter impacted its contribution to profit at -2 per cent.
The substantial profit increase was also the result of a 39% y-o-y growth in investment income.
Thanks to efforts right across the group to address our cost base and deliver productivity savings year on year, return on equity improved considerably to 19 per cent (2019: 8 per cent) and we closed with a strong balance sheet.
Our focus is to deliver value to partners, customers, employees, community, and the planet over the next three years, leveraging our culture, our technology, and our processes to further grow our market share, top-line and bottom-line by double digits while doubling down on our cost reduction and process simplification efforts.
My thanks go to Dr Femi Oyetunji, who retired on March 31, 2021.  Dr Oyetunji has remarkably served as Group Managing Director since 2011 and leaves a strong legacy of significant contributions.
His key achievements include landing an aggressive strategy to position the Company as a pan-African brand with a strong presence across six key geographical locations; under his leadership, revenue grew fivefold, profitability threefold, and productivity more than doubled, along with the transformation of the Company's culture, processes, and standards. He collaboratively led the creation of an enabling environment for thought leadership and sound corporate governance agenda in the industry on the African continent.
The Board has approved the appointment of Mr Lawrence Mutsunge Nazare as the Group Managing Director, effective April 1, 2021.
Mr Nazare, a seasoned insurer, has been on the Company's executive leadership as Group Executive Director/Chief Operating Officer for over ten years. He represents a continuation of our history. With more than three decades in the industry, he brings to the role a deep understanding and experience of our business, the industry, and the markets in which we operate.  He is an agile and purpose-driven leader with an impressive track record of delivering consistent, high-quality performance. The Board welcomes him to the role and wishes him a resounding success.
We look to the future with confidence
Challenges persist in 2021 and beyond. We are encouraged to see the continuing increase in the number of those vaccinated against the Covid-19 virus globally, including our employees. Economic recovery is still fragile across the globe. However, we have shown a consistent ability to improve our operating margin and grow our volumes across all our locations.
We have a great brand portfolio with energised, talented people and the pan-African reach to succeed.  We maintain our firm commitment to invest in Africa.  
Our clients have been core to our success, and we are highly appreciative of their continued support. We will continue to meet their needs by providing them with unique solutions and unmatched experiences.
We look forward to a gradually improving economic environment. Continental Re is well-positioned to take advantage of this when it comes.  As we work through this uniquely challenging season together, may Africa and the globe emerge even stronger from the experience. Our hope for all our stakeholders is that even with this 'curve ball', we will be agile and adaptive.
Chief Ajibola Ogunshola
Chairman